Posted on Apr 28th 2017
by Australian Workplace Supplies
Friday the 28th of April is World Day for Safety and Health at Work and Workers' Memorial Day.
#worldWHSday2017 is a day for all of us to stop and reflect on those who have passed away at work and honour their memory.
It's also an incredibly important reminder to assess what each of us are currently doing OR could be doing as individuals in the workplace, to create awareness of work health and safety and put processes in place to practice these safely. Each step we take NOW will prevent future work-related deaths, injuries and illnesses.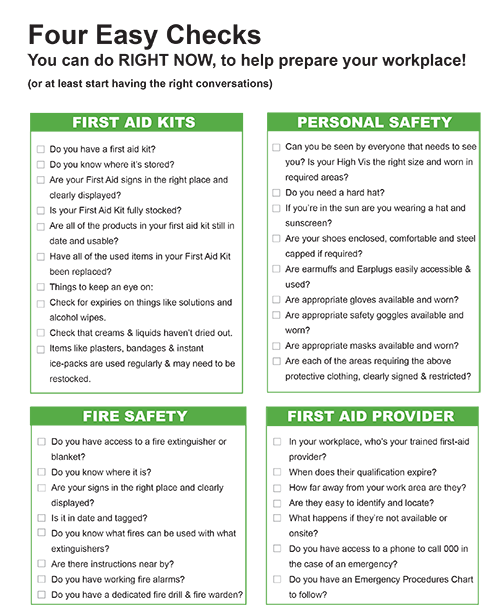 You can find out more about policies relating to your specific workplace at www.safeworkaustralia.gov.au as well as more information about how to get involved with World Day.
For Health and Safety solutions in your workplace, you can view and purchase products directly at Australian Workplace Supplies or call 1800 853 170.
FREE Shipping to Metro Areas for a LIMITED TIME ONLY.